Habanero Hot Sauce
Jump to navigation
Jump to search
Syndicated from aaronparecki.com on 2023-02-11.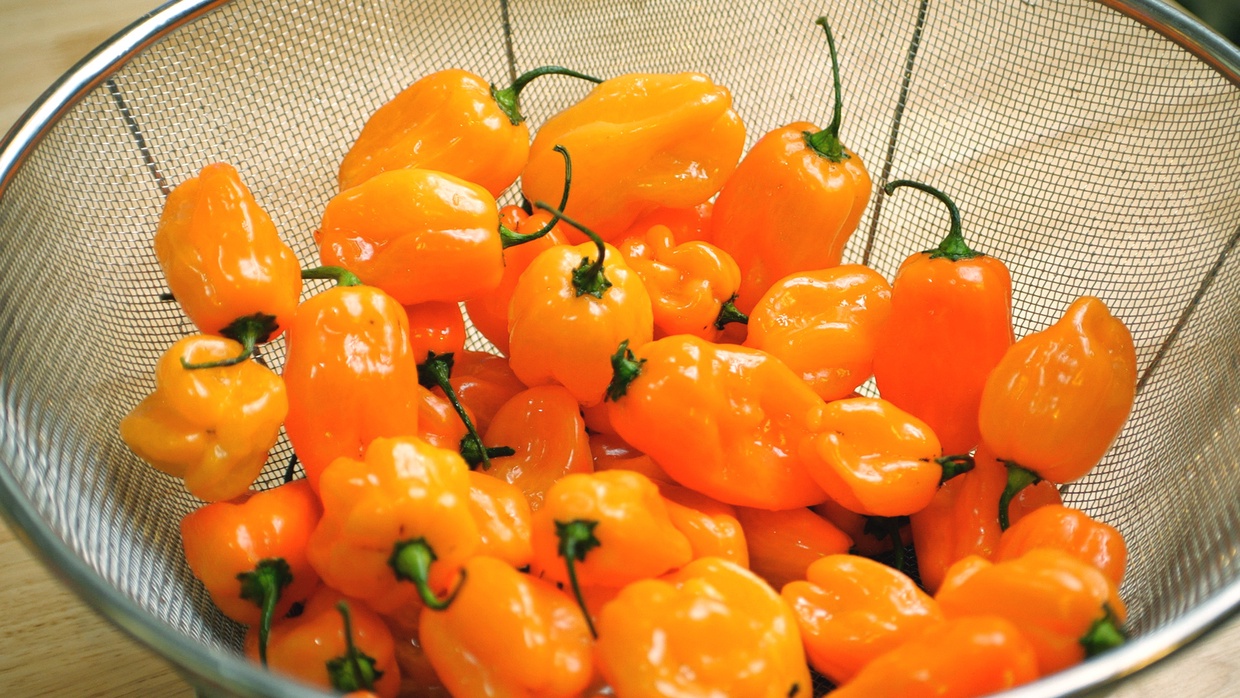 Ingredients
- 1½ lbs habanero peppers
- 28oz can fire roasted tomatoes
- 1 medium onion
- 2 carrots
- 4 cloves garlic
- 1.5 cups apple cider vinegar
- 1 cup yellow mustard
- 1 tsp xanthan gum
- 2 tsp corn starch
- 1/2 tsp citric acid
- 1 tsp salt
- 1 cup water
Instructions
Chop the onion, carrot, and garlic. Set the Instant Pot to "Sautée" and pour in some oil to coat the bottom. Add the onions, carrots and garlic and cook until the onions are translucent.
Chop the habanero peppers in halves, and remove the seeds. Add to the pot.
In a separate bowl, whisk the vinegar and mustard together until smooth. Add the dry ingredients and continue whisking until smooth.
Add everything into the pot and stir well. Make sure there's enough liquid in the pot, you should have only a little bit of the habaneros poking out above the liquid. Add more water as needed.
Set the Instant Pot to high pressure for 8 minutes. Let the pressure come down naturally otherwise your room will be filled with habanero steam aka pepper spray.
Mix everything in the pot with an immersion blender.
Makes ~84 ounces of hot sauce.